If you are looking for an unusual and exotic place to spend your honeymoon, Africa has it all. Although not one of the most common holiday destinations, there is so much to see and do here that adventurous couples who come here to celebrate their wedding are completely enchanted. A beautiful and vast continent, Africa has a wealth of experiences to offer from epic landscapes to ancient wonders and from iconic wildlife to amazing culture. What better place to take a once in a lifetime romantic getaway? If you are looking for inspirational ideas for African honeymoon destinations, here we bring you some fantastic suggestions that are sure to impress couples with all kinds of interests, whether they long for a relaxing beach break or an action packed adventure.
Experience African Beach Resorts
Beach resorts are always popular honeymoon destinations, and Tofo in Mozambique is especially beautiful. With its gorgeous tranquil bayside setting on the Indian Ocean, this romantic fishing village boasts colonial era charm, a relaxed pace of life and lovely waters filled with exotic sea life. Enjoy swimming with manta rays and whale sharks, or dine on freshly grilled lobster at a local fish restaurant in this off the beaten track resort for a once in a lifetime holiday. Alternatively, consider journeying to the Seychelles Islands, an up and coming contender in the burgeoning African tourism scene. Praslin Island's exotic beaches and lush vegetation have all of the appeal of the Caribbean but with much less tourism and development than better known resorts. Its beaches are virtually untouched by visitors, and the island is even home to a UNESCO World Heritage Site where lucky tourists will find an amazing array of animal and plant life.
See Animal Life in the Wild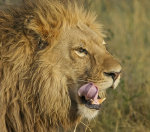 One of the most popular tourist activities in Africa is to take a safari, and where better than in the world famous Masai Mara National Park in Kenya. An adventurous destination for a honeymoon getaway, a safari here involves taking several days to explore the route through the park which is home to an impressive range of animals, including, of course, the Big 5 that holidaymakers from all over the world come to see. The vast grasslands here form a backdrop to the most awe inspiring animal migration in the world and are a must-see for any tourist. As well as experiencing the amazing wildlife, honeymooners can stay in a luxurious bush camp where they can enjoy excellent facilities while embracing the fascinating local culture in a truly spectacular environment.
Dive Into the Local Culture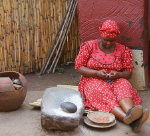 Each African country has its own fascinating culture, however one of the most unusual places to visit on a honeymoon has to be Douz in Tunisia, with its golden sand dunes and clear night skies creating a wonderfully romantic atmosphere. Stay in a desert oasis encampment in a luxury tent and experience an off-roading trip into the heart of the Sahara for a truly adventurous break. Alternatively, head to Zanzibar in Tanzania and throw yourself into some ancient history in the district of Stone Town, a UNESCO World Heritage Site that is one of the few ancient remaining cities in East Africa.
Famous Locations to Explore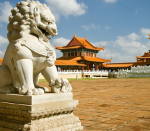 Wine loving newly weds will love a honeymoon in the South African Cape Winelands with their rolling vineyards and rugged mountainous landscapes. More visually impressive than the Napa Valley or Tuscan hills, the Winelands' green valleys are hemmed in by scenic mountain peaks and the historic estates and wineries here date back centuries. Honeymooning couples will love to explore the charming and historic wineries here, sampling top vintages and experiencing the local way of life in one of the premier wine regions in the world. For a rather different holiday, the Royal Livingstone Hotel in Zambia is a must-visit destination for anyone looking for a romantic experience that is out of the ordinary. Boasting a location close to the world famous Victoria Falls on the banks of the Zambezi River, this revered African hotel has enchanting architecture and a magical atmosphere as well as an unrivalled spot close to the Chobe National Park. What better place to spend a memorable honeymoon?